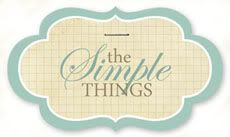 Whoa... I can't believe that the next time I participate in this segment, I will have a real picture of Alex!!! Not an ultrasound pic. A true picture! WOWZA!!
For now, let's just take a look back a bit :)
The last U/S I had was last Friday (the 8th) and he definitely looked a lot more squished and uncomfortable. This one was done on December 17th. He now measures (estimates, of course...we will really see what the truth holds very soon!) between 40-41 weeks and is a bit over 8 pounds. My doc thinks that he is much bigger than that. I do, too. He feels bigger than Andrew was... Plus, by calendar date, I'm almost 39 weeks (Wednesday it will be 39 weeks). Speaking of that...he's so big, that a C-section is definite now. At 10am on Wednesday morning - eek! THIS Wednesday - I will be heading to the hospital. I can't wait to see him!
My hubby will be posting the updates for everyone. So, make sure you are following us on
Facebook
for the most up-to-date info. :)
YAY!!!!