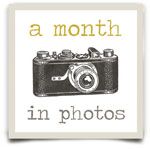 OCTOBER WAS FABULOUS!!!
1. Rachel and I met the fabulous
Paula Deen
!!
2. We took Andrew and Alex to the
Pumpkin Patch
3. We had many lovely
Saturday mornings
at the park.
4.Andrew and Alex BOTH sit in the car-cart at Publix - FUN! They love driving! :)
5. Happy
Halloween
from Dino Dan and his baby brother, T-Rex!